Our Philosophy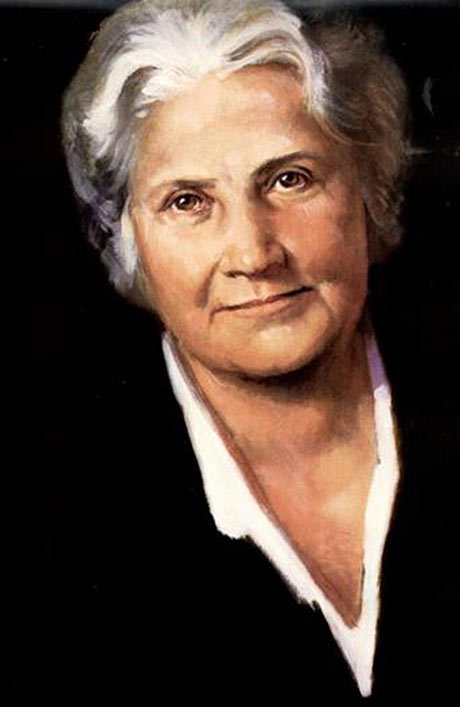 Our approach to education is based on the philosophy and methods of Maria Montessori, the first Italian female physician who founded the first Montessori school in Rome in 1907. Dr. Montessori believed that the goal of the educational process was to cultivate a child's natural desire to learn. "And so we discovered that education is not something which the the teacher does, but that it is a natural process which develops spontaneously in the human being. It is not acquired by listening to words but in virtue of experiences in which the child acts on his environment." –Maria Montessori A teacher carefully prepares the classroom environment and directs the activity of the classroom, but it is the child who learns.
Dr. Montessori observed that children are motivated through the work itself and that children, like adults, learn best by doing rather than being filled with facts. Concentration, determination, and purpose established in early childhood lead to confident, successful learning later in life. At The Montessori School, children learn how to observe, think, and evaluate and experience the joy of learning. The Montessori approach is not a tweaking of traditional models of education, it is a completely different way of learning and teaching designed to prepare children for success in an increasingly complex world.
Who was Maria Montessori?
Dr. Maria Montessori was born in Italy in 1870 and was Italy's first female Physician. Montessori approached education not as an educator or a philosopher but as a scientist. One of Montessori's many accomplishments was the Montessori method. This is a method of education for young children that stresses the development of a child's own initiative and natural abilities, especially through practical play. This method allowed children to develop at their own pace and provided educators with a new understanding of child development. Montessori's book, The Montessori Method, presents the method in detail. Educators who followed this model set up special environments to meet the needs of students in three developmentally-meaningful age groups: 2–2.5 years, 2.5–6 years, and 6–12 years. The students learn through activities that involve exploration, manipulations, order, repetition, abstraction, and communication. Teachers encourage children in the first two age groups to use their senses to explore and manipulate materials in their immediate environment. Children in the last age group deal with abstract concepts based on their newly developed powers of reasoning, imagination, and creativity.