Our Vision
Our goal is to follow Maria Montessori's Philosophy and walk on the Path she showed us to create a brighter future as she said: "The most important period of life is not the age of university studies, but the first one, the period from birth to the age of six." We provide an individualized learning atmosphere that invites your child to get involved and mentally engaged. Our school provides a Friendly safe home-like environment which helps children develop within themselves the foundational habits, attitudes, skills, and ideas which are essential for a lifetime of creative thinking and learning. We have small class sizes. Our goal to make the child independent and be able to do things for themselves
We absolutely LOVEEEE Mrs. Rosie and Ms. Tania! The love they have for the children is amazing and admirable. My daughter was originally being taken care of by my loving inlaws, but we needed to find her somewhere to be with other children. We had never allowed anyone who wasn't family to watch her, but bringing her here was so easy! Everyone treats the children as if they were there own! Amazing experience, and I highly recommend this Montessori to others! 🙂

Gabriela Tovar
We love Ms. Rosie and Ms. Tania. They have been caring for my three children since the oldest was born. We debated keeping one parent home, but Ms. Rosie made it affordable and provided the best care possible. Over the years, we have grown so close and they make us feel like a part of their family. I love seeing the art they do as well as the different classes they get to participate in! Ms. Rosie and Ms. Tania love each child as if they were theirs! We are forever grateful for them!

Kaitlin Burge
Absolutely, I would recommend Maria Montessori House of West Plano. Rosie and the whole staff are amazing. The staff are sweet and kind and professional. Being that first time mom and having my daughter there all day, Rosie makes me feel at ease. I love her and the whole crew. Thank you for being so kind, gentle and loving to my Bella girl.

Danielle Hill
Mrs. Rosie and Tania are sweet and caring. They truly love children and create a positive atmosphere for the little ones.

Victoria
Meet Us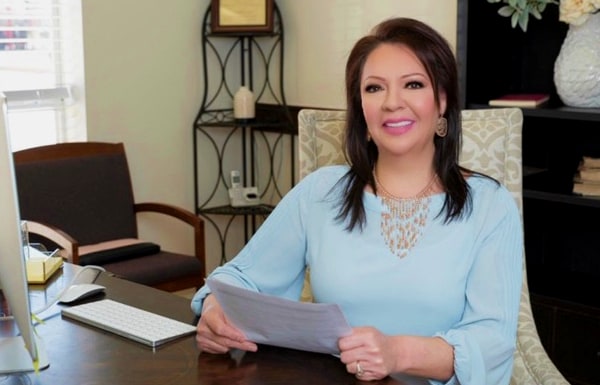 Rocio Herrera ( Director & Owner )
Ms.Rosie has been dedicated to early childhood education for the past 20 years. She started her career in 1995 when she began working towards her Associates degree in Early Childhood Education and a consulting director credential from State of Texas. Having completed various educational workshops and seminars to stay informed and up to date of all the new techniques of development in early childhood education, Ms.Rosie hold's three different Montessori teaching certificates, and is a member of the American Montessori Society. Her husband Mr.Soto, her two children; and her granddaughter fully support Ms.Rosie as she continues her dream of teaching and help children reach their full potential with their Montessori education. An impeccable record, and references from families in the community established it in its present form. With a demonstrated history of working in preschool and primary education, professional skills including being bilingual in English and Spanish, community service and classroom management, Ms. Rosie is highly motivated and determined to share her 20 years of experience of working in education and daycare services with all families and the community.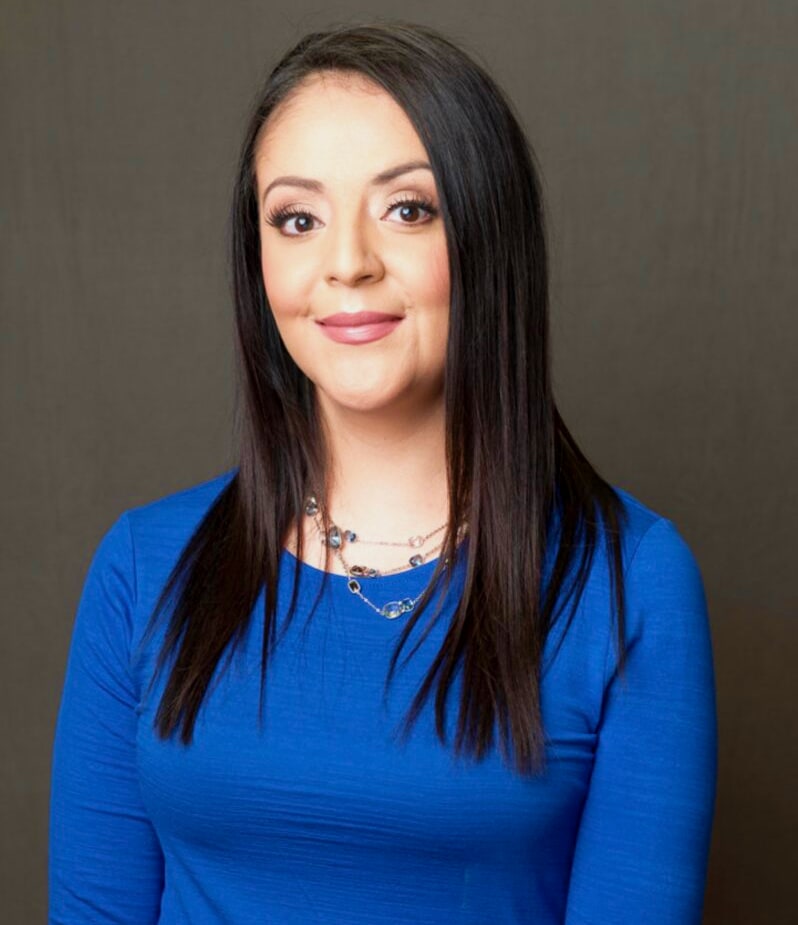 Tania Ramirez( Assistant Director )
Tania began her Montessori journey with about 6 years ago. She completed her basics at Collin County Community College and went on to attend Dallas Baptist University where she studied Criminal Justice. She is Montessori certified and has participated in the directors program; she is also CPR certified. She has a 6 year old daughter with whom she loves to spend time! Her daughter has been attending this school since she was born and is still continuing her Montessori education. Tania has a valuable experience of working with kids in all age groups from infants to 12 years old due to her work experience as well as administrative background .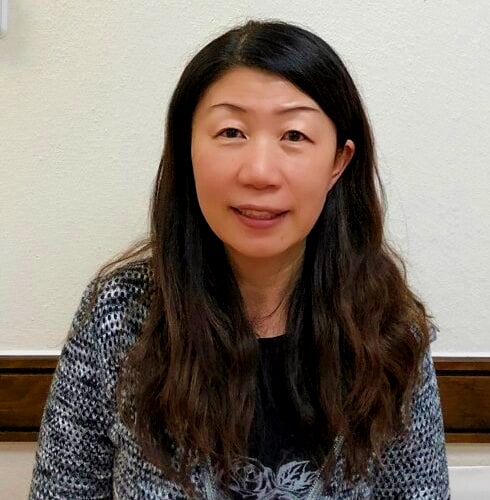 Ms.Vita Primary Classroom( Ages 3-6 yrs)
Ms. Vita is the lead teacher in our preschool classroom. She is Montessori Certified is CPR and first aid certified. Ms. Vita is from Taiwan, where she met and married her husband, has three loving children of her own. Ms. Vita studied in Taiwan where she obtained a Bachelor's degree in Foreign Language and Literatures. In 2010 she completed a Chinese training program from the University of Texas, 2011 Ms.Vita completed her Montessori education teacher training program from Collin County Community College. She has several years of experience working in various Montessori schools as lead teacher and teaching Chinese classes. Ms.Vita teaches all of her students in a very peaceful and loving way that she makes all of her students feel more self confident and self assure about learning and mastering their Montessori work at their own pace.
Ms.Ritu Primary Classroom( Ages 3-6 yrs )
Ms.Ritu is an assistant teacher in our preschool classroom. She just recently completed her Montessori Certification and training, she is CPR, First Aid and AED certified, during her training Ms.Ritu worked indifferently.Montessori Schools where she gained more knowledge and experience. Ms.Ritu has a loving family of her own where she is raising two wonderful boys. Before pursuing her career in Montessori and starting a family of her own, she studied business and commerce where she received a Bachelor's of commerce in Bhawanipur Education society, India. Ms.Ritu is loving and caring with all of her students; she decided to pursue her passion for working with young children and helping them learn and teaching them valuable life skill with Montessori teaching.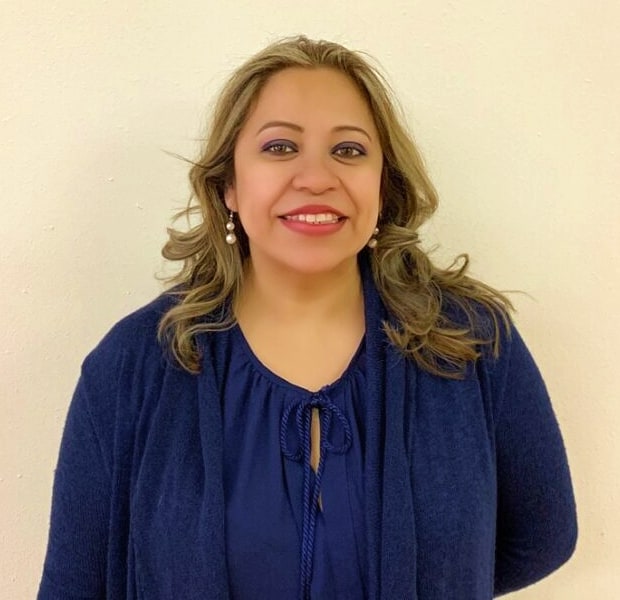 Ms.Juanis Nursery Classroom(Ages 3-18 Months)
Ms. Juanis is our lead teacher in our toddler classroom. She is Montessori Certified and CPR, First Aid Certified. Ms. Juanis is from Guatemala, she is married with one daughter that she raised who is now married and has a beautiful grandchild who she loves and cares for very much. She has several years of experience working in several different schools, including church schools. Ms. Juanis has taught several different age groups but she loves teaching infants, she gives them love, attention and treats them as if they were her own. She has an ability to entertain and to teach them many different activities for their young age.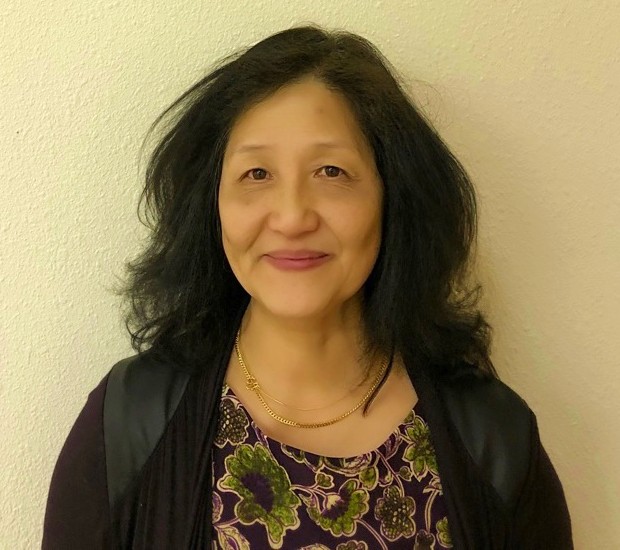 Ms.Lu Transition Classroom(Ages 18 months - 3 yrs)
Ms. Lu is our lead teacher for our toddler classroom. She is Montessori Certified from the American Montessori Society in Dallas Texas; CPR, First Aid Certified. Ms. Lu has a wonderful family and has raised three children of her own. Before pursuing her career in Montessori, Lu obtained a bachelor's in Science in computation from the University of Manchester, in United Kingdom. Following her passion for working with children Ms.Lu has 10+ years teaching Montessori, she has taught various age groups and as lead teacher and Assistant teacher. Her students love her attentive nurturing way of teaching where she makes is easy for her students to learn readily.